Degreasers
For over 40 years, Core Products has been a reliable manufacturer of professional cleaning products. Be sure to browse this full line of degreasers to fulfill your JanSan needs.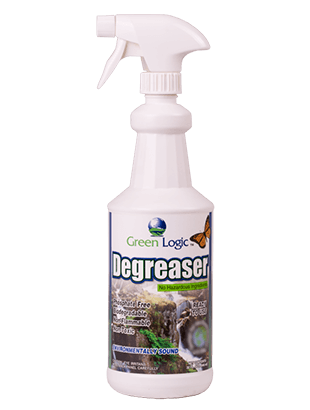 GREEN LOGIC™ SURFACTANT-BASED DEGREASER
NON-FLAMMABLE | NON-CORROSIVE | PHOSPHATE-FREE
Specially formulated to provide a premium environmentally preferred degreaser. This fast-acting industrial cleaner and degreaser combines green emulsion surfactants and builders to handle tough cleaning.
Removes oil residue and hydrocarbon buildups such as grease, motor oil, tar, fuel, fats and heavy soil.
Strong enough to reduce grease trap problems during heavy cleaning
Non-flammable
Non-corrosive
Biodegradable
Phosphate-free
Not sold in CA
Specifications
Ready-To-Use Sizes: 32 oz Spray, 1 U.S. Gallon, 5 Gallon Pail
Concentrated Sizes: 1 U.S. Gallon, 5 Gallon Pail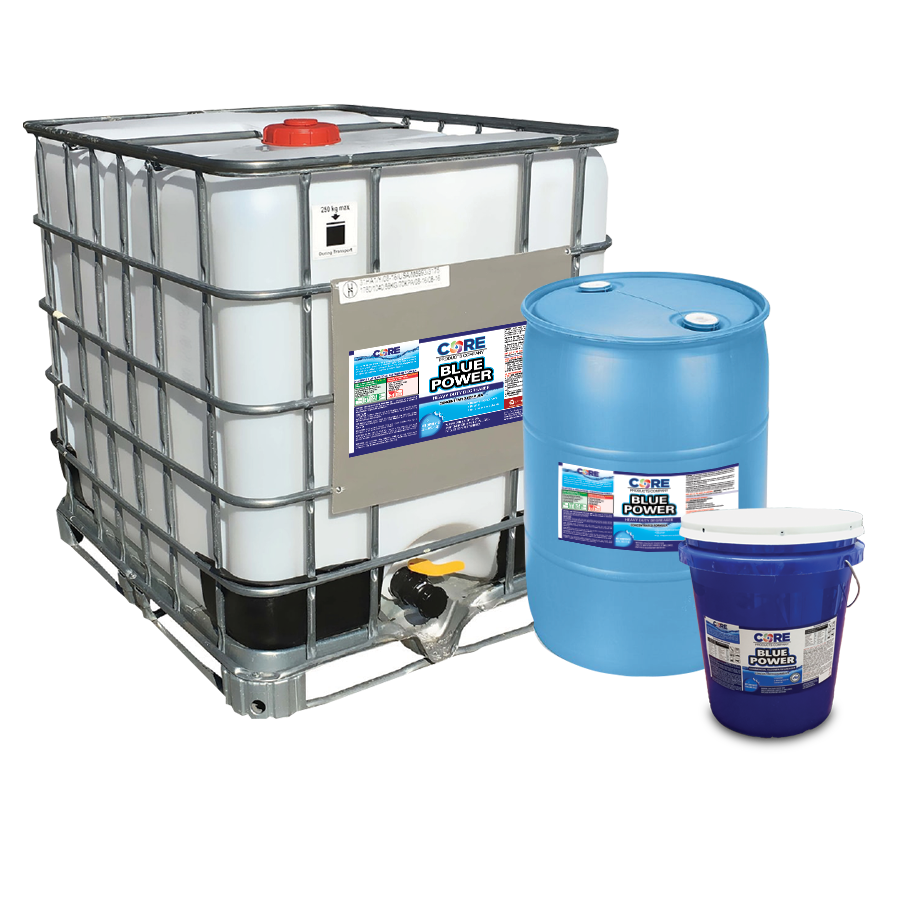 Industrial Strength | High Concentrate | Cost Effective
Cleans grease oil and synthetic solvents
Helps remove tar & bitumen
Extremely versatile and easy to use
Excellent for parts washers
Not sold in CA
Use and Applications
Truck wash
Engine Degreaser
Parts Washer
Hydrocarbon breakdown
Degreaser
Steel and metals
Concrete, Stone, Tile
Heavy Equipment cleaner
Specifications
Appearance: Clear
pH: 11.5-12.0
Solubility: 100%
DOT: Non-Regulated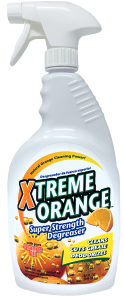 XTREME ORANGE® SUPER STRENGTH DEGREASER
Xtreme Orange® Super Strength Degreaser uses pure orange oil to clean, cut grease and grime while deodorizing surfaces. Xtreme Orange® is the natural alternative to caustic cleaners and harsh solvents without sacrificing performance. Easy to use and leaves no smeary residue!
Safe to use on any washable, hard surface
VOC Compliant
Biodegradable
Non-abrasive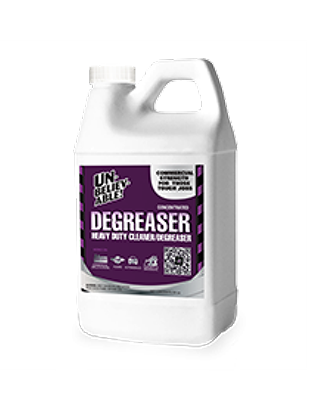 CONCENTRATED CLEANER/DEGREASER
Heavy Duty Concentrate Degreaser is the professional cleaning product you need to quickly remove stubborn grease and oil stains from engines, heavy equipment, tools,
concrete and more. Its powerful alkaline based formula does the work for you.
Alkaline based-multi-use degreaser.
Quickly cuts grease, grime from most surfaces safe on floors, grills, auto,
engines, concrete, metal, and more.