Professional Cleaning Products since 1976
Our Story
Core Products was started in the back of Eddie Crawford's garage in 1976 when Eddie created a product that would start a movement. At a time when most people cooled their homes with window units, water drops from condensation would slowly stain and ruin their carpet. A friend told Eddie that if he could create a product that removed those stains, he could make a fortune. From that conversation and a bit of ingenuity came our first product, the Unbelievable Stain Remover, which is still one of our most popular cleaning products.
Core Products moved to Canton, TX, in the 1980s and continued to grow its brand. We now offer over 70 products to customers across the globe. Brent Crawford bought Core Products from Eddie, his dad several years ago, and he and his wife Ashley now run the company. Brent and Ashley are committed to maintaining the standards of ingenuity and excellent customer service that Core Products has become famous for. We have always been and will always be a family oriented company that puts our customers first.
Core Products continues to be a trusted manufacturer of specialty and green cleaning products in the janitorial and sanitation sector. We are internationally known for providing high-quality cleaning products at competitive prices. At Core Products, we are committed to creating innovative green cleaning solutions that work while also being environmentally friendly. With a variety of products that include Green Seal™ certifications and other third-party certification affiliations, Core provides green cleaning products for all of your cleaning needs.
CORE VALUES
Our core values underlie our work, how we interact with each other, and which strategies we employ to fulfill our mission.
ACCOUNTABLE
We accept our individual and team responsibilities, and we keep our commitments. We take responsibility for our performance in all of our decisions and actions.
LOYAL
We honor the rights and beliefs of our fellow associates, customers, and community. We treat others with the highest degree of dignity, equality, and trust.
INNOVATIVE
Innovation at Core means developing creative solutions and putting them into action to establish ourselves as the best in our industry, developing unbelievable products such as our green cleaning products, and putting them into practice successfully.
RELIABLE
We aim to act with integrity and respect and fulfill our promises. We comply with legislation and regulations, ensure a clean and safe work environment, and do everything in our power to maintain our reputation.
INTEGRITY
We employ the highest ethical standards, demonstrating honesty and fairness in every action that we take. Integrity is a vital virtue that we express by putting our values into action.
RESPONSIBLE
We believe our promise is our most vital product – our word is our bond. The relationships that are critical to our success depend entirely on maintaining the highest ethical and moral standards. We will ensure the health and safety of our communities and protect the environment in all we do.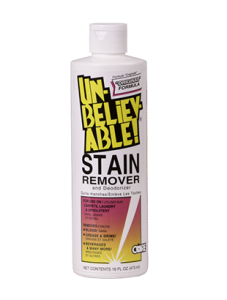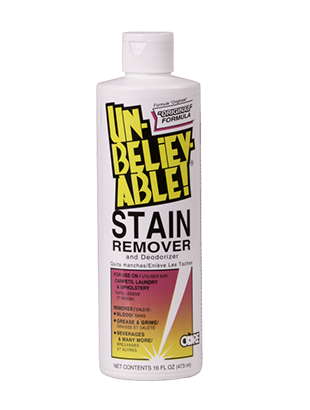 Why Partner with Core?
Because we are Unbelievable!®
One-on-one customer service
Brand recognition for over 40 years
Private labels and packaging
Fast shipping! – standard orders ship within 24 hours
Ordering made simple – call, fax, email, or online
Prepaid freight
Consistent performance – customers are loyal to the brand
Product guarantee – we stand behind our brands, if you should have  any issues with your product, please contact us asap!
How To Order
Call us at (800) 825-2673 to speak with a customer service representative.