POS Cards
INCREASE SALES AND PROVIDE INFO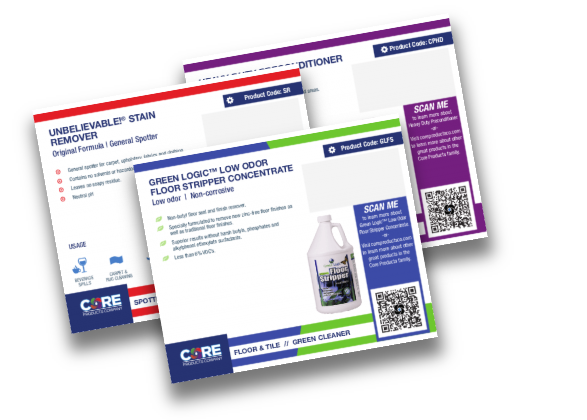 ORDER POINT-OF-SALE CARDS FOR YOUR CORE PRODUCTS
INCREASE SALES AND PROVIDE INFORMATION FOR YOUR CUSTOMERS.
The card includes the information found in the Core Catalog as well as QR Code links to the CORE Website for additional information such as SDS & Cut sheets.
Cards are 5.5″ x 4.5″ and includes area for your price sticker. The cards can be taped on to your shelf below the products or by removing the backing you can use like a sticker.
ORDER POS CARDS
Complete the form and select which category you would like to order the 4 color POS cards. You will receive them in the mail in 3-4 weeks.